The Elder Scrolls Online Has A Release Date For The Dragon Bones DLC
ESO-GOLD
Date: Feb/02/18 11:54:06
Views: 1178
Announced a month ago, we finally know the release date for the next DLC of The Elder Scrolls Online with the name of Dragon Bones. And it's for very soon.
This important new extension brings many new features. It offers players two new dungeons that can be played in Normal or Veteran mode, with the following names: The Scalecaller Peak and Fang Lair. And they swarm with new enemies. Dragon Bones will also offer new items to collect as well as new challenges to achieve.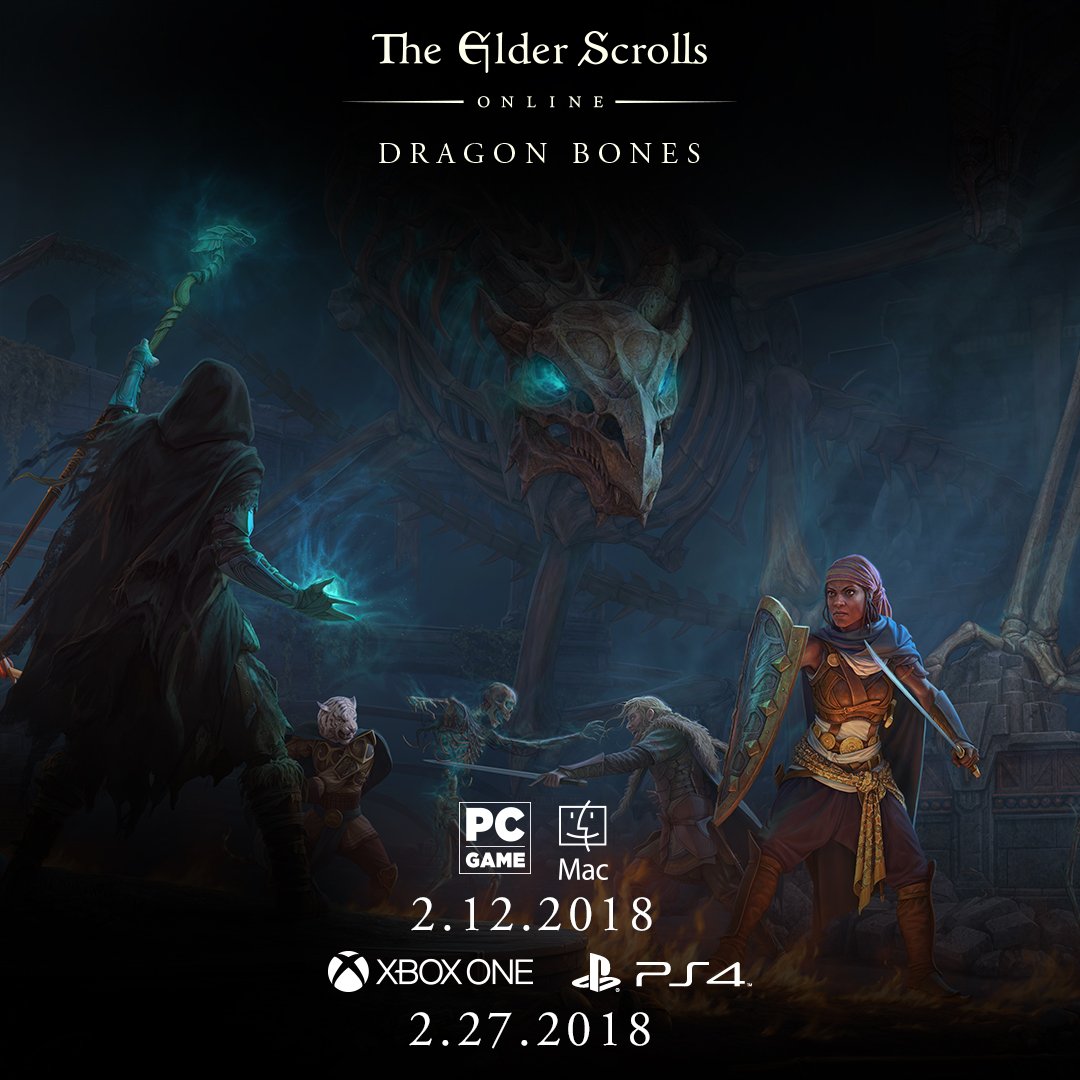 This extension will be accompanied by a free update which will also be an opportunity to make some changes, namely:
The system of Outfit: Allows the personalization of the appearance of the players as well as their equipment, and that no matter the gears are they are equipped.
Home Storage System: Will allow players to securely store their belongings at home using the Homestead housing system.
Two new Battlegrounds: They are named "Mor Khazgur" and "Deeping Drome Dwarven ruin".
Improved gameplay: Whenever a character earns a level, they will receive rewards and tips. The rewards could be gold, consumables, craft materials, a mount or even a crown crate. For tips, this will allow you to receive more information about the character's options regarding skills, mechanics and features.
Know that Dragon Bones, the next DLC of The Elder Scrolls Online will be available February 12 on PC and Mac. PlayStation 4 and Xbox One owners will have to wait until February 27th.